IT'S YOUR DREAM
IT'S  YOUR PASSION
You LOVE Pilates.  You have studied, been certified, can't get enough continuing education and have started your business.
You have a vision of what you want to do with your teaching, where you want to go and you love your clients.
But you're not sure how to get there and you want more.  You know there's more. A deeper understanding of Pilates. A better understanding of how to run a profitable business.  Methods to build your client base.
READY TO GET SERIOUS?  I'M HERE TO HELP.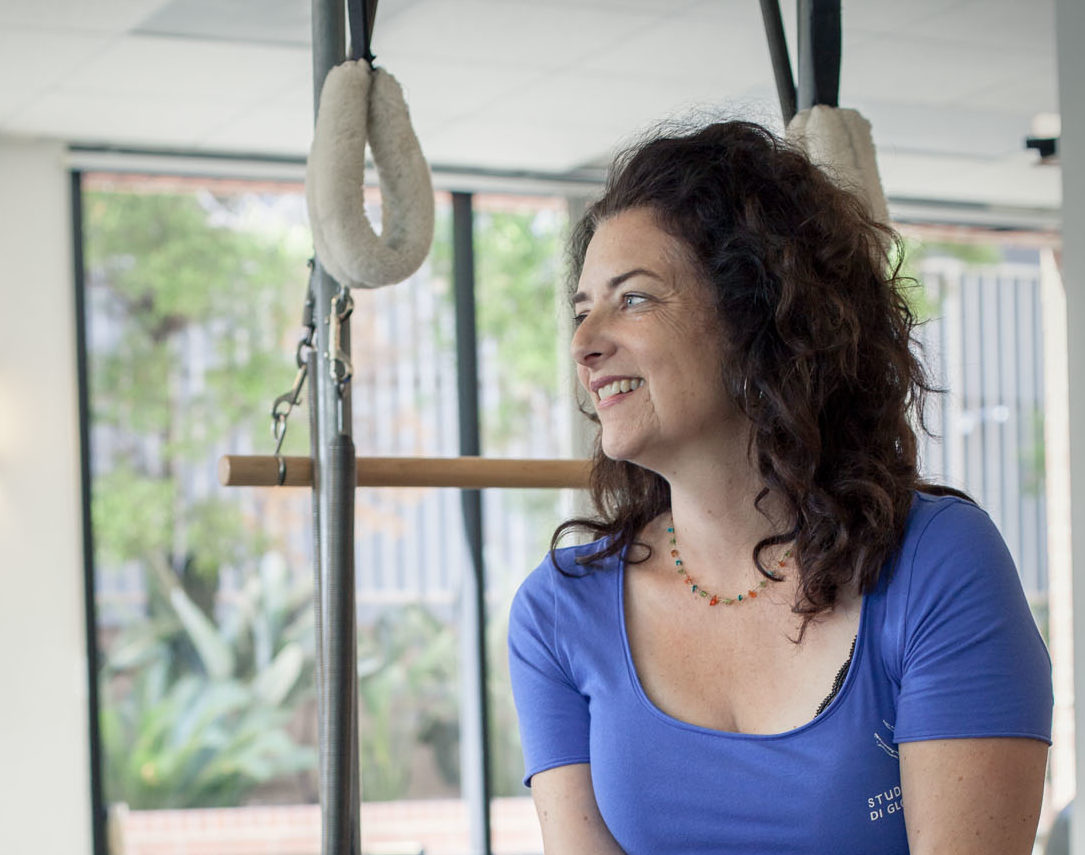 I'm an insightful, intuitive teacher and business coach with more than 20 years of experience teaching Pilates and developing and running studios.
You're a smart, motivated, driven teacher. You're committed to teaching, passionate about Pilates and determined to make your business a success.
I know how to help you become a confident, informed and educated Classical teacher.  To help you distinguish your work from other teachers in your area. Together we can take your teaching and business where you want it to go.
I discovered Pilates 22 years ago in an article in a women's magazine.  The equipment was really cool looking and it promised that Pilates would develop long lean dancer-like muscles – I mean, who wouldn't want that?  So I set off to find a studio in Los Angeles to check it out.  It took me a month of research, but I found a studio in my neighborhood and started taking classes with Mari Winsor.
Pilates made me feel amazing and my interest and fascination with the method began to border on obsession. I could not get enough. In addition to making me stronger and improving my posture it helped me handle the stress of my job as an assistant director in film.
In 1996 I decided to leave the stress of production and the studio where I was training was offering their first certification program.  I figured it would be a low stress flexible job and I could figure out where I wanted to go from there.
That flexible job became a 20-year career, which I credit in large part to Jay Grimes.
"WE HAVE ONE EXERCISE AND 500 VARIATIONS. – DO YOU KNOW WHAT THAT ONE EXERCISE IS? THE DOUBLE LEG PULL.  IT HAS EVERYTHING AND YOU CAN FIND IT IN EVERYTHING."
Jay made that statement at the end of my very first lesson in 2000. That one statement flipped my understanding of Pilates on end. I went back to the studio I was working at (VERY sore and shaky) and worked through the ENTIRE repertoire.
He was right. That one statement sent me on a mission to understand all I could about Pilates and how it worked as a complete method.   On his urging I expanded my education with Romana Kryzanowska and Shari Meija Santo at Drago's Gym in New York.  They added even more richness and depth to my understanding of the work.
VINTAGE PILATES – MY DREAM
In 2009 I was looking for something more.  More than teaching private lessons, more than managing someone else's studio, more than the sporadic meetings I had with my teaching friends to talk about our obsession – Pilates.
I wanted a space, for Jay, for me – to build community.  A place for teachers to go to truly learn the work the way I had.  A space to explore teaching and problem-solve client issues.
After a solid year of planning, Jay Grimes, Sandy Shimoda and I created just that space. A place for teachers and serious students to learn, talk about the work and train the way Joe trained his students.
We created an amazing graduate program, a vibrant studio and an international community of teachers.  I could not have asked for anything more.
I learned so much in the creation and running of Vintage, about business, management, teaching and myself.
REALIZING WHAT YOU'RE NOT IS JUST AS IMPORTANT AS REALIZING WHAT YOU ARE
I loved and thrived on creating the studio, the programs, teaching, and lecturing, but as time went on I realized running a studio was my thing. I was very good at it.  I loved the learning process, but my true talents, my true passion, lie in teaching.
Taking everything that I have learned about Pilates, the art of teaching and the craft of running a business, I now help Pilates teachers and studio owners create a business they both love and thrive in.
I am so grateful for everything I have learned.  But I did it the hard way.  The good news is you don't have to. With my experience, I can help you skip the long road and the struggle and help you develop a practice you love.
My mission is to help you fulfill yours in the best possible way.  I am driven to teach teachers and studio owners the skills they need to make their business a success and will go the extra mile to help you realize your dream.
If you would like some help with your business, teaching skills or Pilates practice contact me here so we can talk about how we can best work together.