PRIVATE TECHNIQUE SESSIONS
CONCENTRATED LEARNING IN A ONE TO ONE SETTING
Over the Internet or In – Studio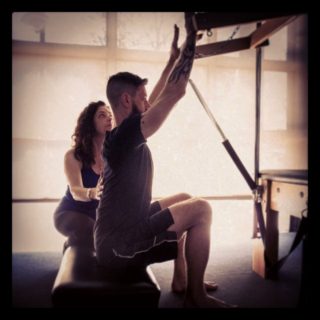 Are the
demands of running your business and teaching full-time getting in the way of your personal workouts?
Do you need one-on-one sessions so you can continue to advance your own work?
Are you looking for a workout with deep technical corrections and the higher-level learning of a workshop?
My Private Technique Sessions are geared to the needs and demands of busy Pilates teachers.  More than a private lesson, each session will give you the intense workout you crave under the expert direction of an experienced classical teacher, plus in-depth analysis that will help refine your teaching skills and deepen your understanding of the classical Pilates method.
These sessions, which go far beyond a traditional private lesson, are specifically designed to augment your personal practice.
In every session you'll receive:
A 50  or 80-minute concept-driven workout
Homework on other apparatus to assist you in understanding the concepts covered in your session
A video of your session to download for reference
Private Technique Sessions are offered internationally over Zoom.us and in-person in my private West Los Angeles studio.
50-Minute Session $150 USD
6
80-Minute Session $235 USD
"Karen's knowledge of Pilates is broad and deep, based on years of practice, reflection, and instruction from master teachers like Jay Grimes and Romana Kryzanowska. She has a keen eye and perceives the smallest detail of how my body experiences a particular exercise. She then shapes my sessions according to exactly what is needed. She inspires me to discover connection within myself — mind to body, and body to itself — and also to make connections between the exercises. She is skilled at unwinding complexity and then building sequences that facilitate understanding and progress. Her creativity and curiosity seem boundless. I have many "aha" moments as Karen relates aspects of Pilates to my interests in playing music, running, and cycling. I am grateful for her patience, good humor, kindness, and skill in guiding me to discovery after discovery."