Weekday Workshops – Working the System
Classical Pilates Progressions
1 Exercise – 5oo Variations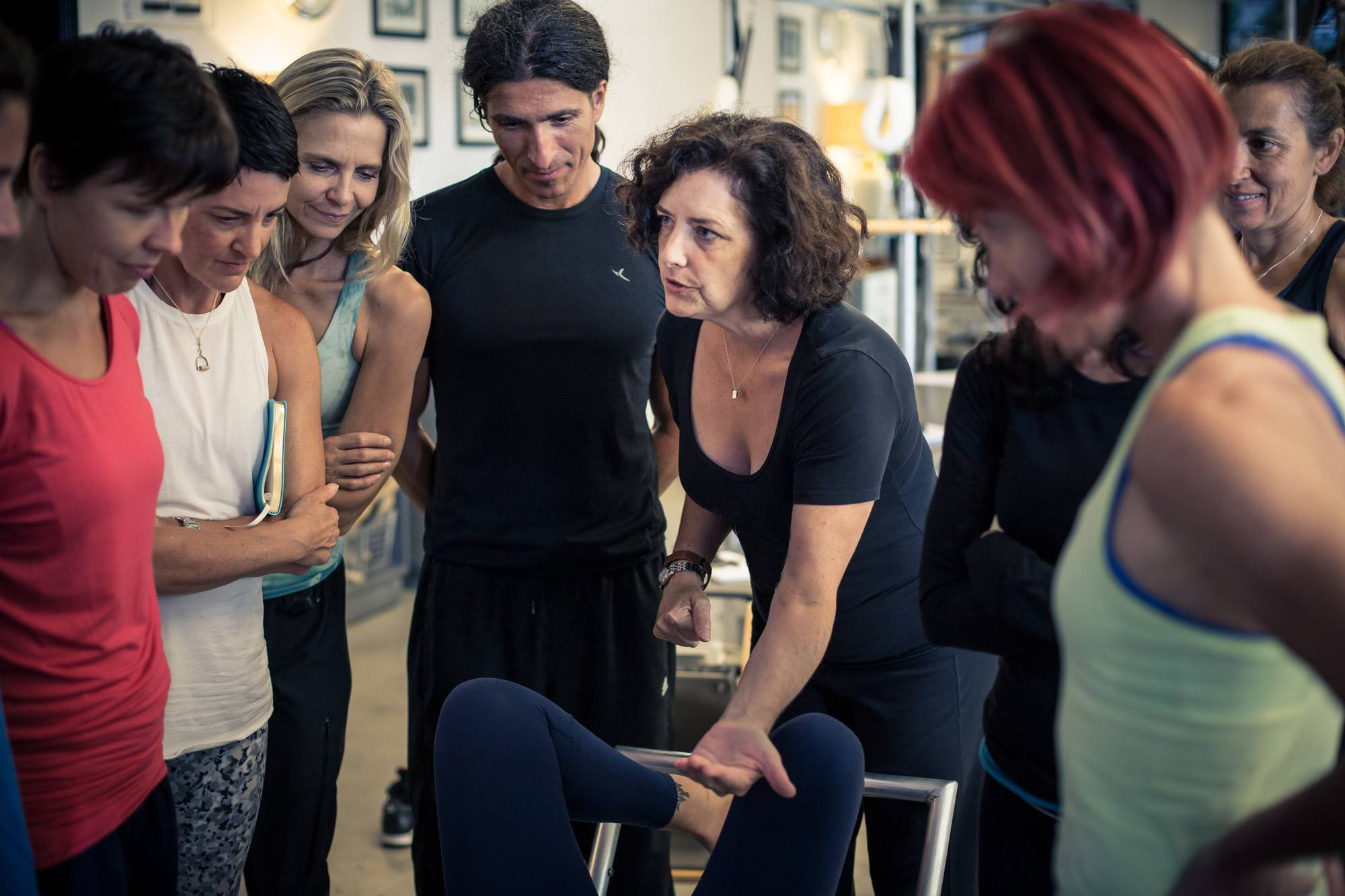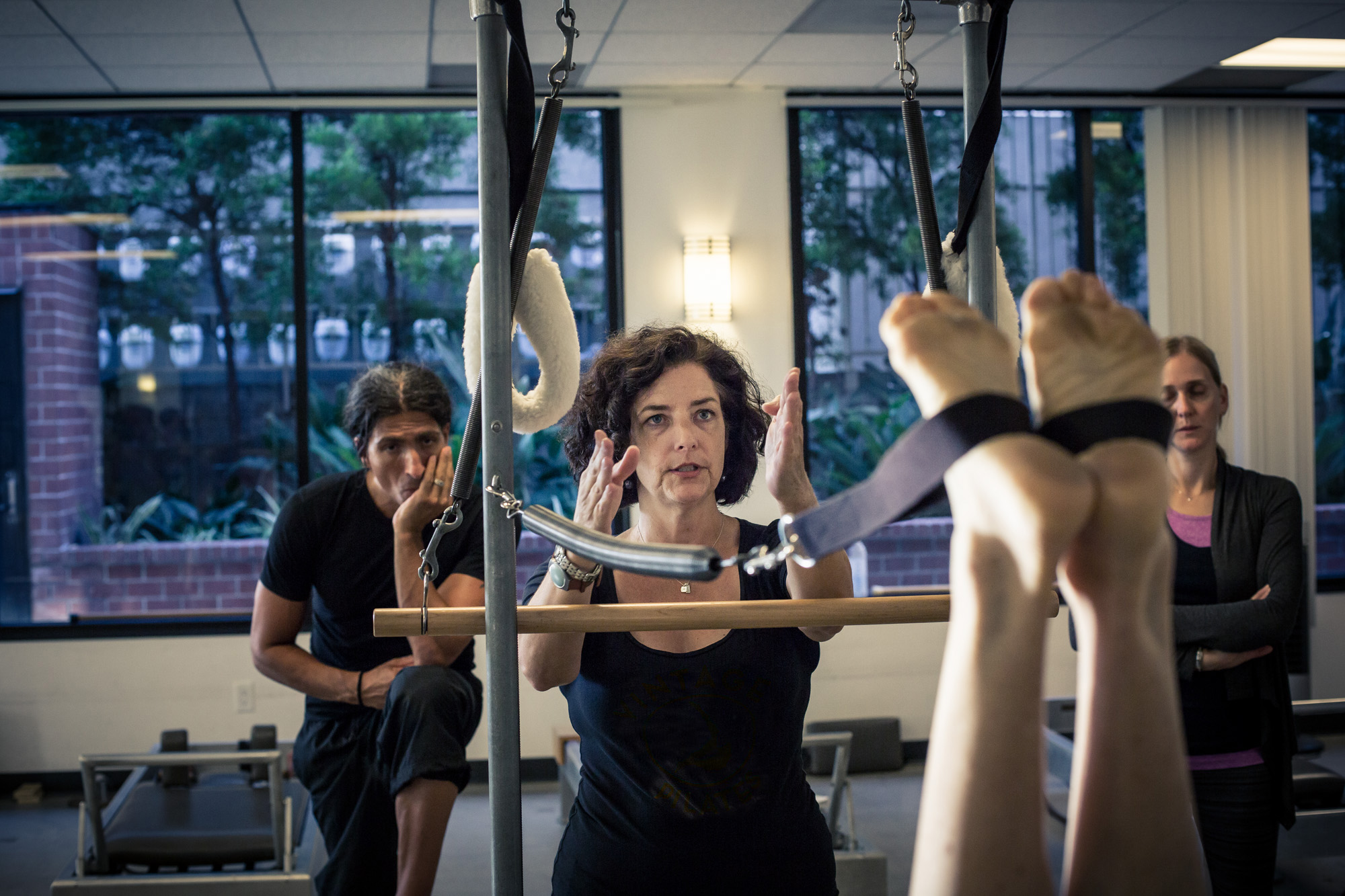 "Pilates is one exercise with five hundred variations. And do you know what that exercise is?" 
I stared at him blankly.  After years of teaching — it was something I feel I should have known. And I didn't.
"The double leg-pull. It has everything – the breath, the strong center, and the two-way stretch. –
and you can find it in every exercise."
Mic freakin' drop. 
And with a determined curiosity, I went back to the studio. 
I did every exercise on all the apparatus.  It took me three hours and I couldn't move the next day. 
The man was right and my mind was blown.
That man was Jay Grimes. And it was my first lesson with him over 20 years ago. That one question – that one lesson –  fundamentally changed my understanding of Pilates and the course of my entire career. 
It's when I finally started to understand that Pilates was more than a series of exercises.
I learned how everything was connected.
The Reformer and mat orders finally made sense.
I could easily put together a great session on the fly because I understood the purpose of each and every exercises.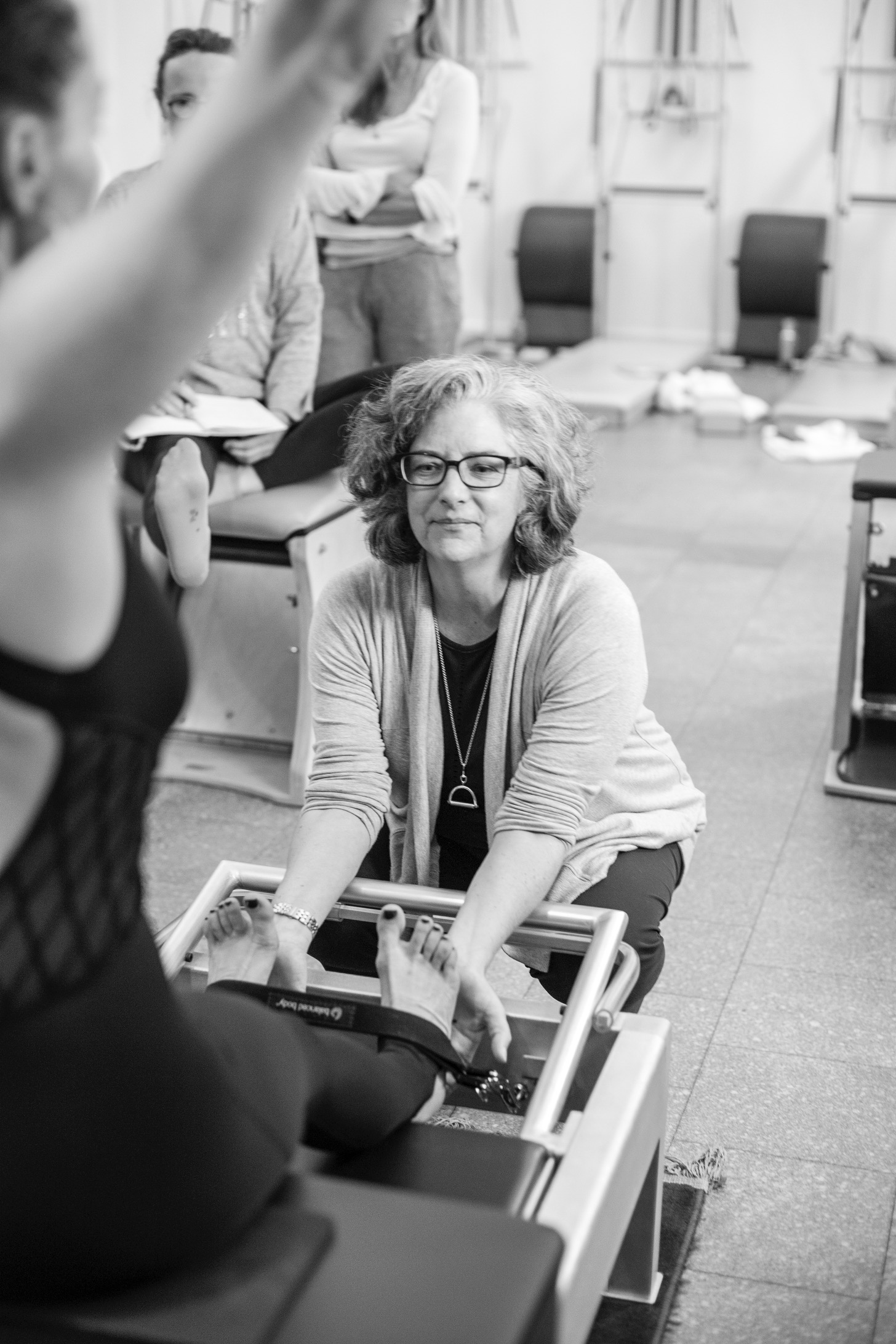 credit: Studio B Pilates, Denmark
After teaching thousands of students over the last 20 years, deepening my understanding of the classical Pilates system, and perfecting my technique, I want to help you get it too.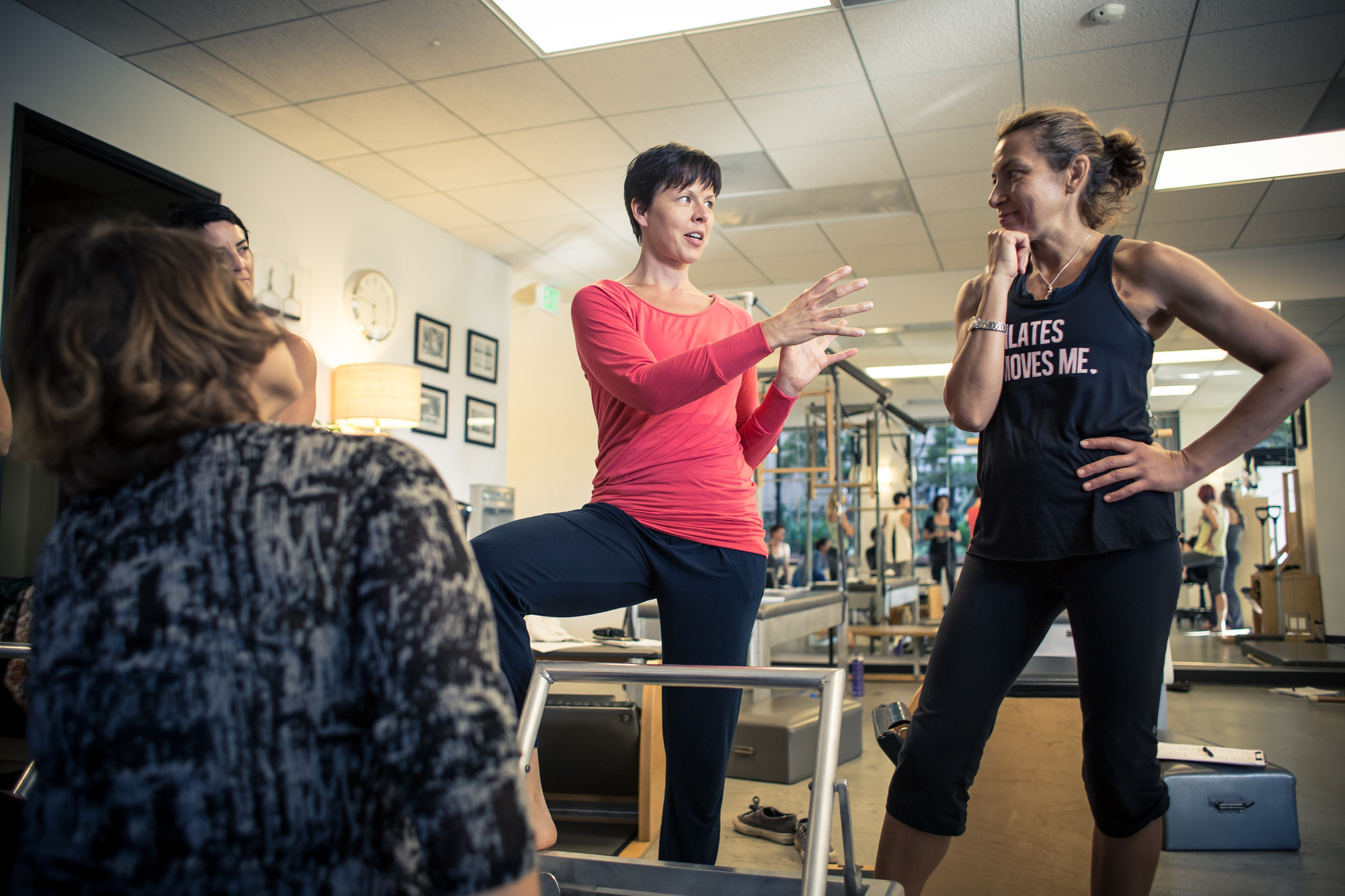 The Classical Pilates Progressions Series
will take you from the fundamentals through the advanced exercises, with a pro to guide you each and every step of the way.
We'll take a deep dive into the logic of the classical mat and Reformer orders.  Analyze how to progress a client from the fundamentals into the intermediate and advanced progressive exercises.  Review the anatomy of the movements and the logic of putting together a session. We'll look at all the exercises in the progression and discuss how to put together a rock-solid program for each and every student.
In each module you'll receive:
24+ hours of online instruction
12 2-hour live seminars to review the lessons, dive deeper into the exercises and problem solve tricky applications
12, weekly workouts
A full video library of the exercises in the module for review
A private forum for continued learning, support, and connection with your classmates.
.
This course series is for you if: 
You've learned the exercises, memorized the orders, but you're still unsure about how to put the pieces together.  Progressing students is a bit of a mystery and the formulas and scripts you received in your training program aren't working anymore.

You want to take the next step towards understanding the Pilates system, the concept and the philosophy that underlie the exercises so you can give your students the best, personalized program possible.

You're looking for the logic behind the method to help you create more effective programs for your students.

You're a certified instructor interested in bridging into classical Pilates because you want to go back to the roots of the method you've come to love.
I know how much my work changed once I had the keys to the system behind Pilates. I've been where you are and can help you to get where you want to be in your work.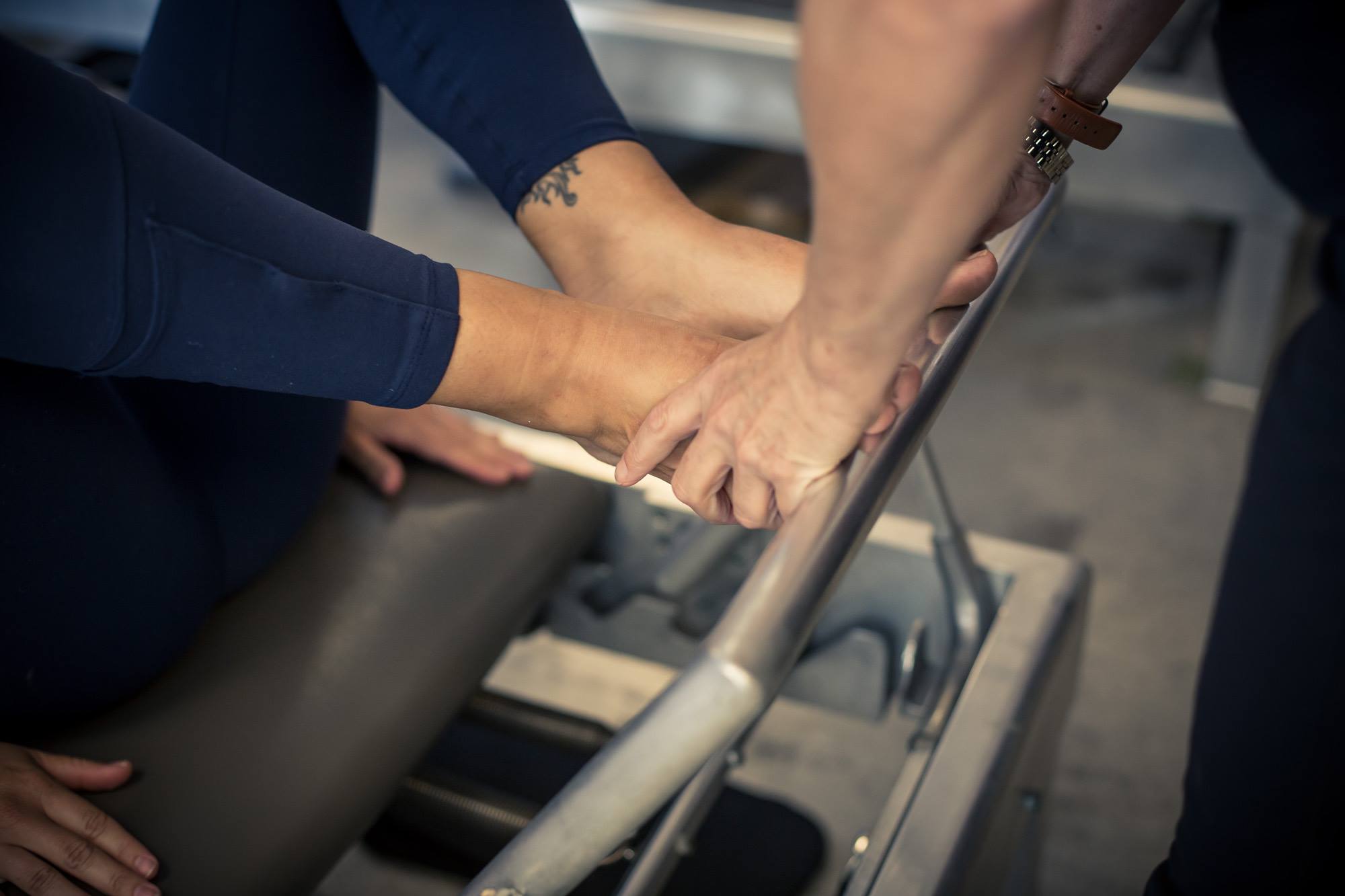 I'm confident that as a result of this program you'll:
Feel more confident in the exercises you choose for your students.
Understand the why behind the exercises.
Move further into your personal path to mastery.
Classical Pilates Foundations
In Classical Pilates Foundations you will:
Review the fundamental exercises on all apparatus

Explore the connections among the exercises

Look at possible progressions within the foundational system

Analyze the Reformer and Mat orders

Explore the early historical influences of the Pilates method
Review the anatomy of the core and movement progressions in the Foundational System.

And discuss possible progressions from the fundamentals into the more challenging intermediate exercises

 
Classical Progressions 1
In Classical Progressions 1 you will :
Review the exercises in the first level of progressions on all apparatus

Analyze the intermediate Reformer and mat orders

Look at progressive paths from the foundational system to more advanced exercises.

Explore the role of spinal extension in the intermediate system.
Review the anatomy of the lower body and how it informs the two-way stretch
Explore Joseph Pilates history from WW1 through his emigration to the US and the early days of the New York Studio
Review spotting and safety techniques.
Apply what you've learned to your clients.
Classical Progressions 2
In Classical Progressions 2 you will: 
Review the exercises leading to the advanced work on all apparatus.

Review the essential side bending and rotation exercises across all apparatus

Analyze and review the Classical Reformer and Mat orders.

Develop progressive case studies for actual clients

Look at Joseph Pilates later career 
Review the anatomy of the back and shoulder 
Read and review Return to Life and look at Joe Pilates later life from a cultural and historical perspective
Explore when and how to progress clients from the intermediate progressions into the advanced work.
The Advanced Progressions
In Advanced Progressions you will :
Review the exercises in the advanced system

Analyzed the full, classical Reformer and mat orders

Explore the progressions needed to perform the advanced and super-advanced work.

Discuss common injury patterns
Look at Joe's legacy and the history of the classical method after his death
Look into faulty postural patterns, movement patterns, and common injuries
Review spotting and safety techniques
Apr 19 – Aug 2, 2021
Seminars – Wednesdays 10:00 am – 12:00 pm Pacific
Workouts – Tuesdays 9:00 am – 10:00 am Pacific
$1297
or
3 monthly payments of $432
Jan 10 – Apr 4, 2022
Seminars – Thursdays 10:00 am – 12:00 pm Pacific
Workouts – Mondays 10:00 am – 11:00 am Pacific
$1297
or
3 monthly payments of $432
Aug 23 – Dec 13, 2022
Seminars – Wednesdays 10:00 am – 12:00 pm Pacific
Workouts – Tuesdays 10:00 am – 11:00 am Pacific
$1297
or
3 monthly payments of $432
Jan 11 – Apr 5, 2022
Seminars – Fridays 10:00 am – 12:00 pm Pacific
Workouts – Tuesdays 10:00 am – 11:00 am Pacific
$1297
or
3 monthly payments of $432
Apr 18 – Aug 4, 2022
Seminars – Thursdays 10:00 am – 12:00 pm Pacific
Workouts – Mondays 10:00 am – 11:00 am Pacific
$1297
or
3 monthly payments of $432
Apr 19 – Aug 5, 2022
Seminars – Fridays 10:00 am – 12:00 pm Pacific
Workouts – Tuesdays 10:00 am – 11:00 am Pacific
$1297
or
3 monthly payments of $432
Aug 22 – Dec 12, 2022
Seminars – Thursdays 10:00 am – 12:00 pm Pacific
Workouts – Mondays 10:00 am – 11:00 am Pacific
$1297
or
3 monthly payments of $432
In order to be able to offer the highest level of personalized instruction and discourse, each section is limited to 8 participants.
NEXT STEPS
Book a free, 30-minute chat with me. I want to make sure this program is the right, next step for you.
After we talk I'll send you the link to sign up for the course and the login for the course portal.
Watch the first videos, and I'll see you on the first day of class.
"A sound mind housed in an unsound body is just about as desirable a physical condition as is the structural weakness of a house boasting a fine copper roof built upon a foundation of shifting sand." Joe Pilates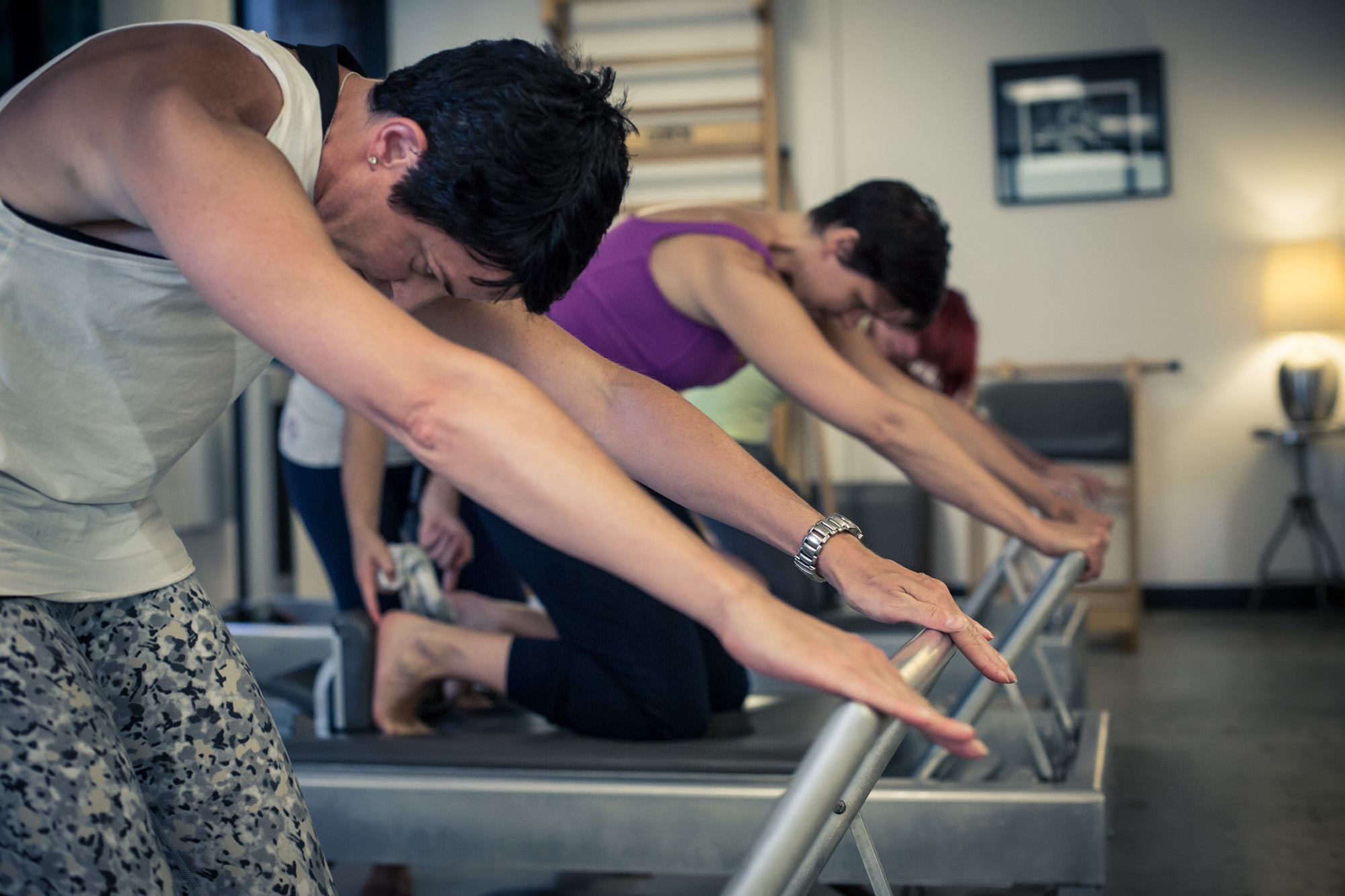 When you put all the pieces together you'll take the confusion and overwhelm out of teaching.  Your lessons will become more joyful, your practice will soar and you'll be able to make a bigger difference in the lives of your students and your own.  Everybody Wins! 
Workshops are offered as live-streamed online courses, (but if you want to visit me in person, we can certainly arrange that) and I've limited class size to fifteen students so you'll get the individual attention you deserve. 
Each workshop is recorded and you'll receive a copy of the video to keep AND all four workshops are pending approval for PMA CEC credit.
Frequently Asked Questions
Do I need to be in Los Angeles for the live sessions?
Nope. All live sessions will be hosted over Zoom.us and recorded. You can join from the comfort of your home or studio. That being said, I love having company in the studio, so if you're in town, let me know.
Will we be meeting every week?
Yes. This course includes weekly seminars where we'll be breaking down exercises, discussing anatomy and talking about the history of Pilates and weekly workouts where we'll put the exercises into practice and have some fun.
This course comes with a private online community, where you can post questions, share videos and connect with your peers. 
What happens if I miss a live session?
All the sessions are recorded and will be posted on the community site for you to download or review. You can watch them at any time and review the sessions at your convenience.  
Is there homework?
 Yes, in order to get the most out of the experience, you'll need to commit to a personal practice schedule.  There will be written assignments on the anatomy as well as reading assignments for the history portion.
How much time do I need for this course?
The video content varies from week to week, but plan on a minimum of 3 to 5 hours a week to get the most out of the course.
Still Have Questions?  Let's Chat!
Who is Karen Frischmann?
An insightful, intuitive Pilates teacher who believes that you can follow your passion to teach Pilates and make it a successful, rewarding career.
My students are smart, dedicated Pilates teachers who are ready for more. They're called to teach life-changing lessons, committed to making this their career and determined to have a life they love. 
Me? I'm a classically trained Pilates teacher with over 25 years of experience, studying, researching, and teaching Pilates to teachers like you. I've had the pleasure and good fortune to study with some of the best teachers in classical Pilates and I'm excited about the opportunity to share what I've learned over the years.
I take your natural talents and big Pilates dreams and apply my experience and research and a touch of magic to help you hone your skills, find your unique voice as a teacher, and give you the confidence to take your teaching to the next level. 
You were born to do this work. With a little guidance, support and a great plan, anything is possible.