Take Your Education Beyond Certification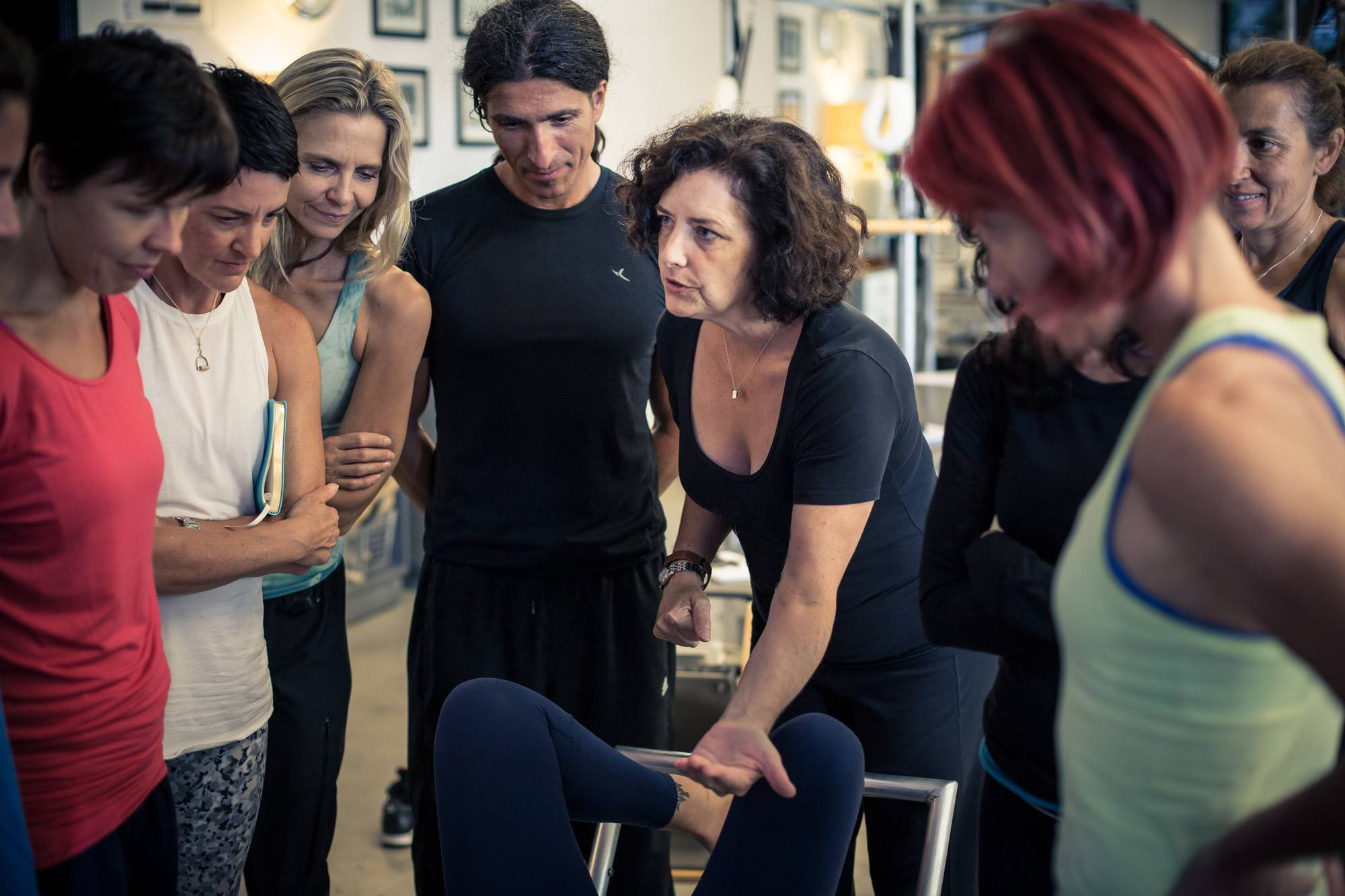 And Your Teaching to the Next Level
I've dedicated the last 15 years to developing programs and mentoring Pilates teachers like you, who are committed to taking their teaching to the next level.
Together we'll fill in the gaps in your teaching, help you develop your unique teaching style, and take a dive deep into the Classical Pilates Repertoire.   We'll get you ready for your next step whether that's feeling more confident in your teaching, starting a teacher training program or offering workshops of your own.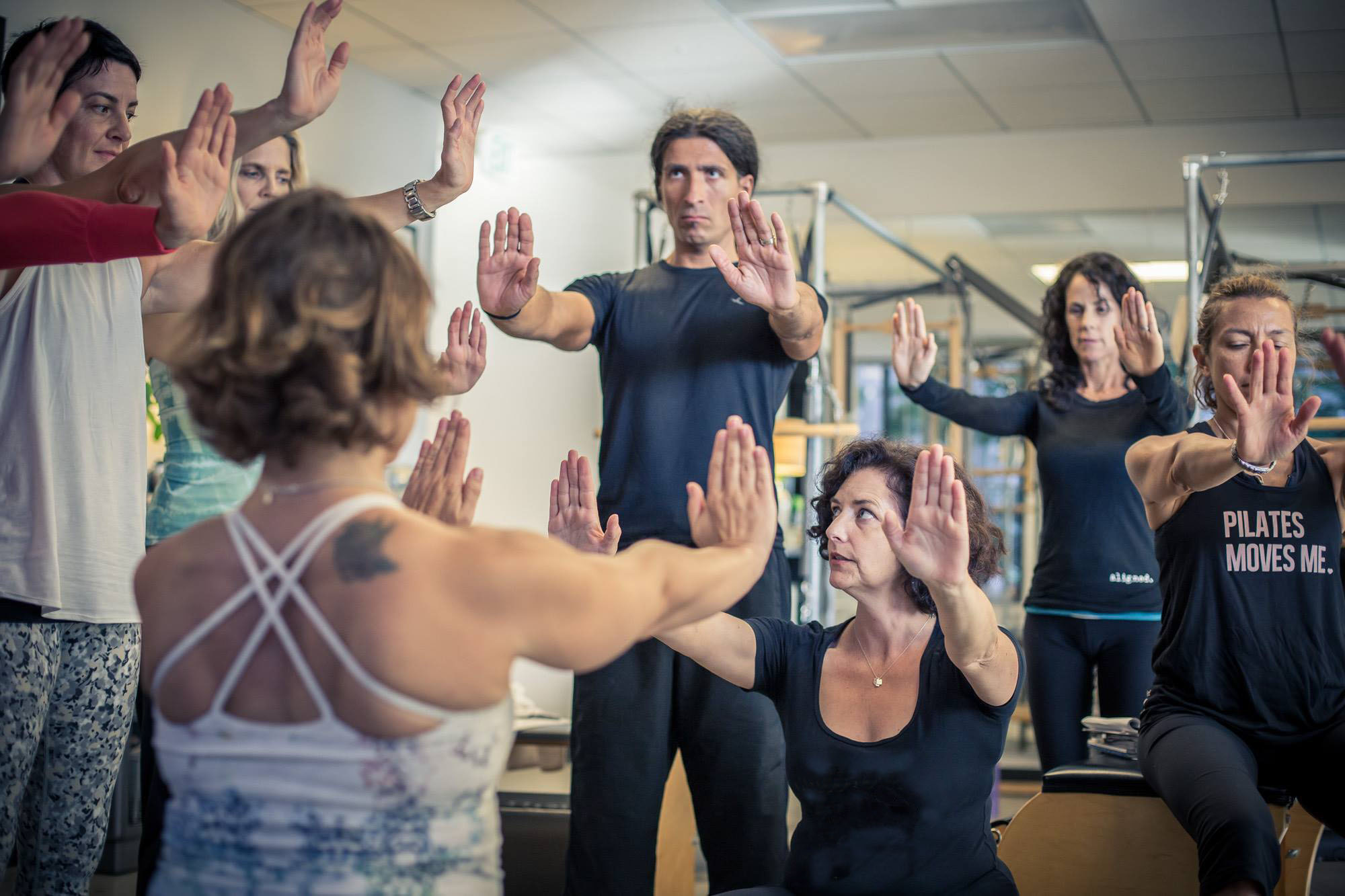 This highly-personalized 1 on 1 mentorship program is designed to help you in exactly the areas you need most so you can feel more confident in developing programs for your students, start your own training program or begin offering workshops.
Karen Frischmann is possibly the finest Pilates instructor I have ever had. Her knowledge of the Pilates Method and the body is such that you can really tell she has digested the method and made it her own. She offers patient but firm instruction and always helps me learn something new about my body, an exercise or an overarching theme of the Pilates method. I am fortunate enough to have a regular weekly appointment with Karen and to count her among my friends. 
Andrea Maida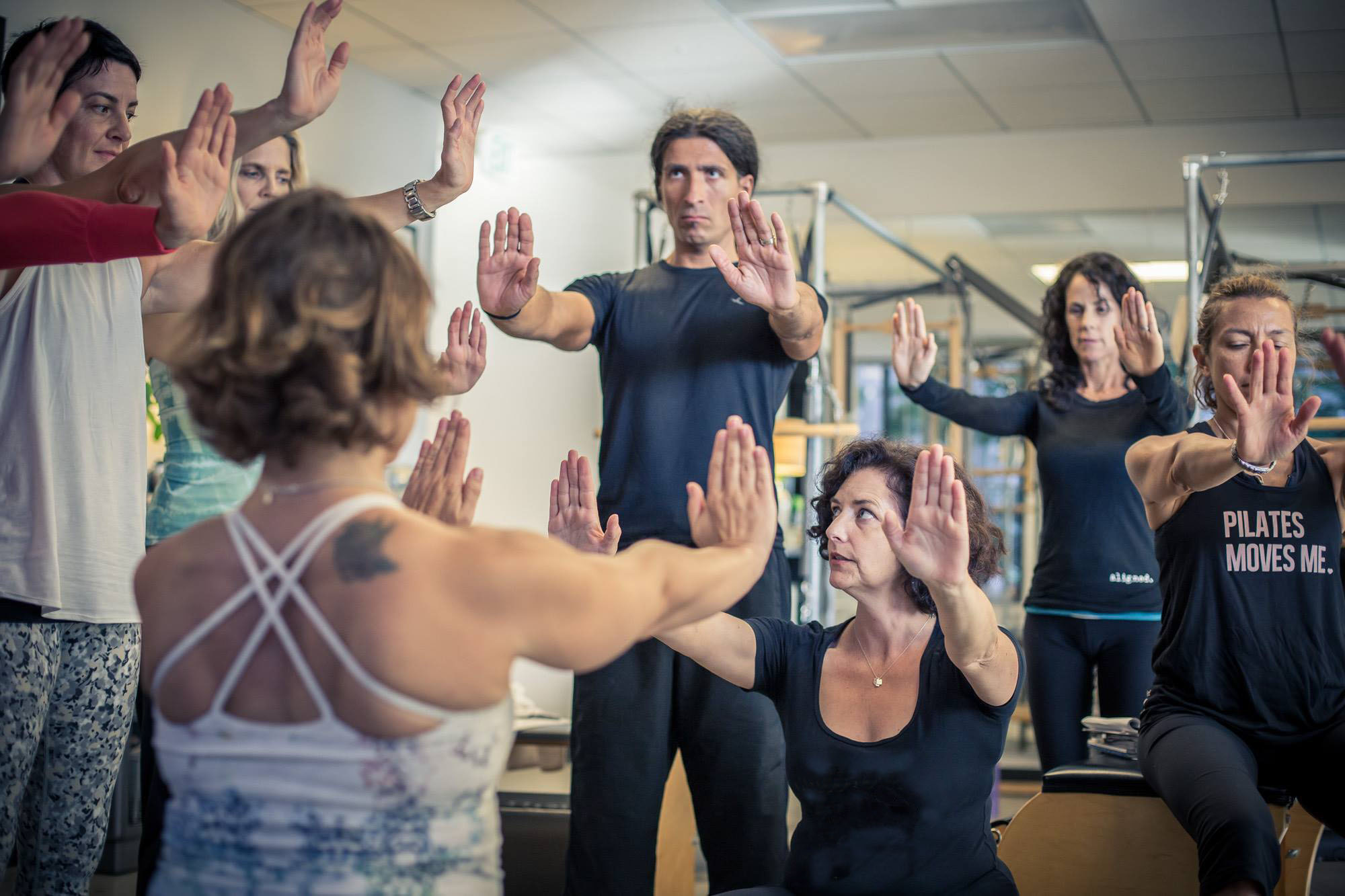 Technique driven courses to and apparatus reviews. Each course is delivered in 90 – minute segments online so you can digest the information, learn from your peers and not have to give up a weekend or travel for your education.
Karen is an amazing teacher and mentor!
I started working with Karen in the fall of 2014 training to get into Vintage Pilates' THE WORK.  She became my main teacher and mentor. I connected with her right away as both a person and as a teacher.  There was no ego whatsoever, just a real person wanting the best in you.  She knew what I needed and wanted and she kept at it until I got into the WORK in 2015.
She is the Clara Pilates of our time and I would not have become the teacher I am today if it wasn't for her.  She is real, compassionate, and takes you out of your comfort zone.  Her eyes are eagle eyes, seeing everything in your body and as soon as you walk through that door, she will know what your body needs and wants then she will make that body achieve what was needed on that day!  There is nothing you can hide from her…… and yet remains very humble – indeed a rare trait nowadays when you are one of the top teachers in the world.  Thank you, Karen!
Jacqueline Martin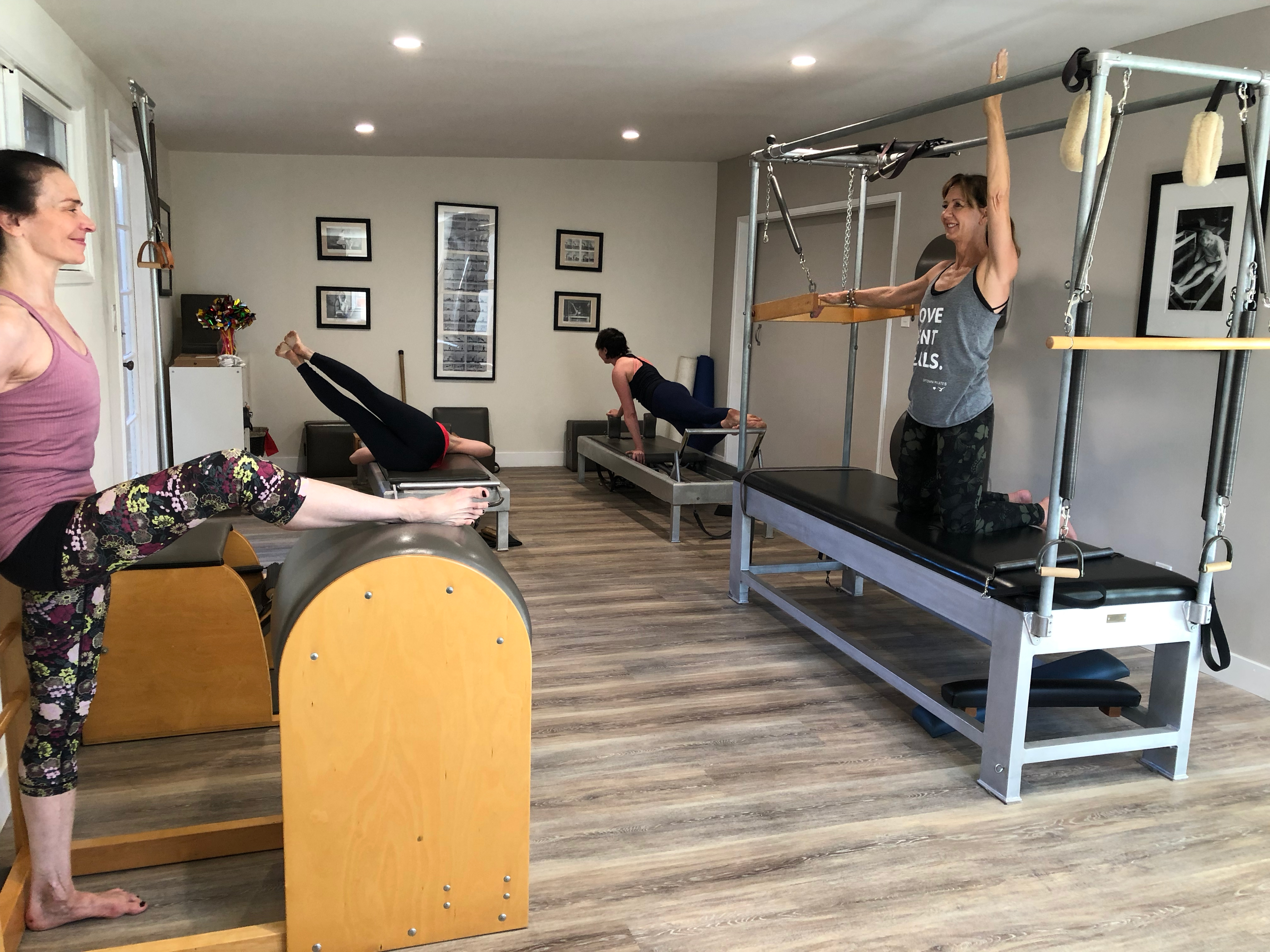 Live is a small group workout, where you'll have the opportunity to advance your technique, receive correction and direction for your body and connect with a community of amazing local teachers.
It's not an instructor lead class, but I will direct your workout based on what I see in your body, what your goals are, where you want to go with the work, and of course, leave you with a bit of homework.
This class is limited to four people so you can get the corrections you need and lots of personal attention.
$50 USD
"Karen's knowledge of Pilates is broad and deep, based on years of practice, reflection, and instruction from master teachers like Jay Grimes and Romana Kryzanowska. She has a keen eye and perceives the smallest detail of how my body experiences a particular exercise. She then shapes my sessions according to exactly what is needed. She inspires me to discover connection within myself — mind to body, and body to itself — and also to make connections between the exercises. She is skilled at unwinding complexity and then building sequences that facilitate understanding and progress. Her creativity and curiosity seem boundless. I have many "aha" moments as Karen relates aspects of Pilates to my interests in playing music, running, and cycling. I am grateful for her patience, good humor, kindness, and skill in guiding me to discovery after discovery."
David Child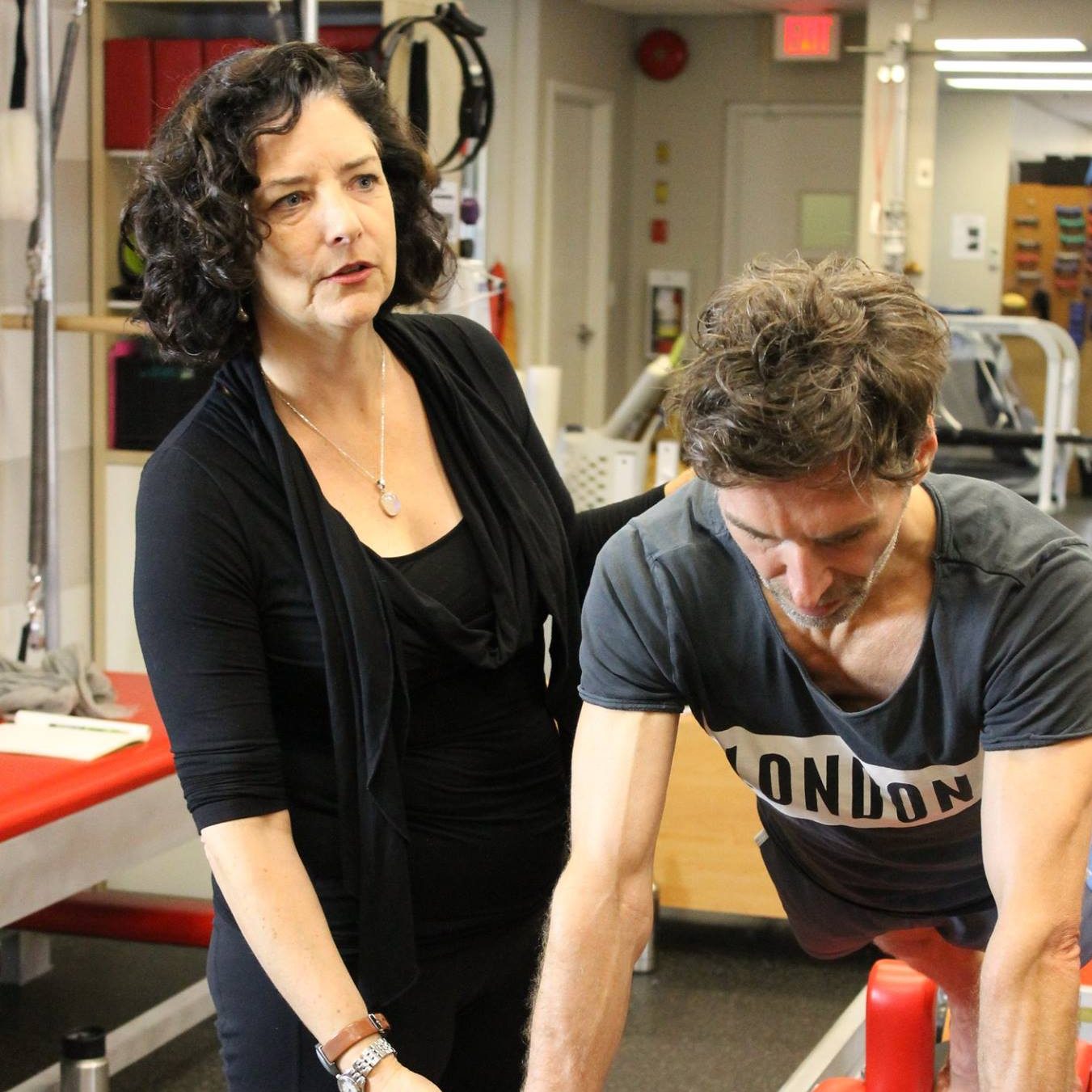 PRIVATE TECHNIQUE SESSIONS
Offered in 50 or 80-minute formats. The Private Technique Sessions are more than a workout.  Specifically designed for teachers, these information-packed sessions will help you understand how to correct the imbalances in your own body, offer you a roadmap for self-study and the next steps you need to take to advance your own practice and understanding of the work.
Interested in working with me, but don't see a program that's an exact fit?
Schedule a complimentary, no-obligation consult.
Or email me at karen@karenfrischmann.com