free guide for pilates teachers
Take your Pilates instruction to the next level with Karen's 5 tips for creating more effective results with your students in their Pilates practice.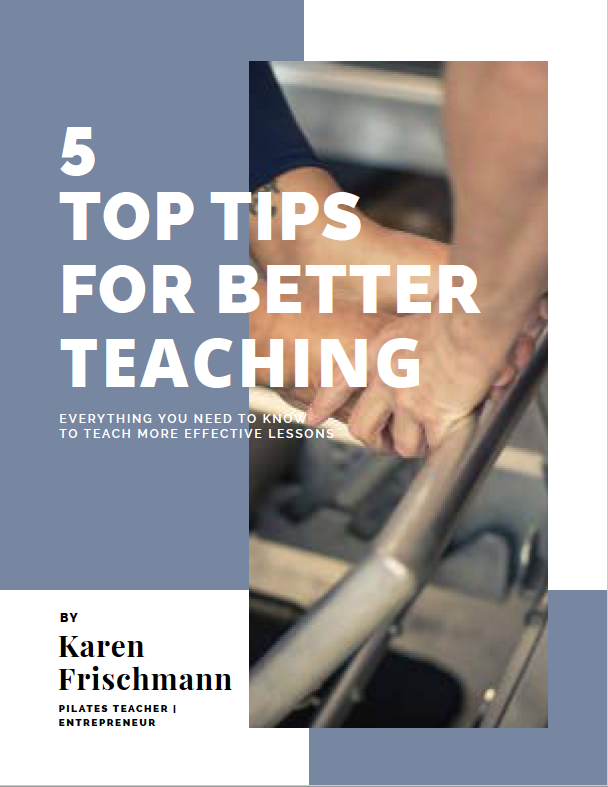 take your next step to become a better teacher
Teaching Pilates is more than learning the exercises, it's about being able to take our vast knowledge of the Pilates method and its underlying philosophy; to apply those principles to the unique student in front of us and explain in simple language to best communicate how to do it all.
I created this guide to offer a few tips to help you tap into the art and skill of teaching. It's separate from our subject matter expertise.
The actions you take to improve your communication skills, your powers of observation and instinctual knowledge of when to assist, when to guide, and when to step back will make your job easier. It will allow your students to grow on their own and offer them incredible results.
So let's dive in.
[inf_infusionsoft_inline optin_id="optin_12"] Karen Frischmann is possibly the finest Pilates instructor I have ever had. Her knowledge of the Pilates Method and the body is such that you can really tell she has digested the method and made it her own.
Karen has a unique ability to inspire, empower and nurture your best qualities, creating a solid foundation for both your body and your business.
Karen is real, compassionate, and takes you out of your comfort zone. Her eyes are eagle eyes, seeing everything in your body and as soon as you walk through that door, she will know what your body needs and wants then she will make that body achieve what was needed on that day!
[inf_infusionsoft_inline optin_id="optin_12"]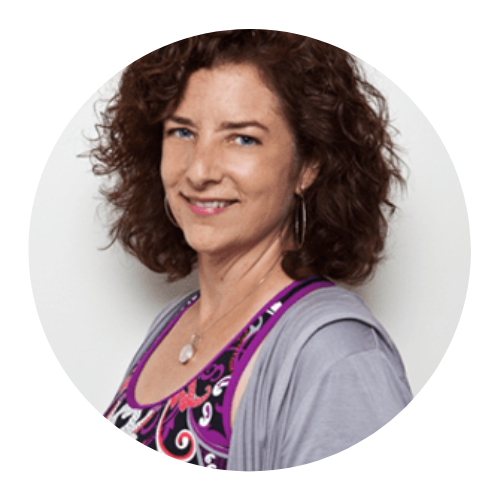 I'm an insightful, intuitive teacher and business coach with more than 20 years of experience teaching Pilates and developing and running studios.
You're a smart, motivated, driven teacher. You're committed to teaching, passionate about Pilates and determined to make your business a success.
I know how to help you become a confident, informed and educated Classical teacher. To help you distinguish your work from other teachers in your area. Together we can take your teaching and business where you want it to go.
"WE HAVE ONE EXERCISE AND 500 VARIATIONS. – DO YOU KNOW WHAT THAT ONE EXERCISE IS? THE DOUBLE LEG PULL. IT HAS EVERYTHING AND YOU CAN FIND IT IN EVERYTHING."