When was the last time you had a complete apparatus review? Was it in your training program?
Were there some exercises you weren't physically ready to do, or never got to try, and now you need them to advance your work and your clients?
Do you shy away from teaching some of the more advanced exercises because you're not totally confident in doing them yourself?
Are you searching for a way to delve deeper into the classical Pilates technique, but can't give up your weekend for a full workshop or conference?
I understand. I struggled for years to balance the demands of my teaching schedule with my desire for continuing education.  Attending conferences or workshops meant canceling clients or giving up my only free day during the week…
……Which is why I created the Weekday Workshop Series.
Each course covers a single apparatus.  
Every week, you'll get 90-minutes of live lecture and demonstration, and each group is limited to twelve students so you get the individual attention you deserve.
Imagine:`
Gaining access to a small workshop environment where you can try all the exercises with one-on-one guidance and correction.

Learning the details of every exercise and how each works within the system.

Seeing others work, learning from their corrections, and discovering how to guide your own clients through the exercises.

Confidently progressing your clients toward some of the most advanced exercises and recognizing when they're ready for them.

Tapping into a community of supportive Pilates teachers around you for encouragement and discussion.
Teacher training programs are like drinking from a fire hose. There's so much information to digest: not only learning the exercises but learning to teach them and to deal with injuries.  
You already have the teaching basics. With My Weekday Workshops, it's never been easier to open the door on the nuances of classical Pilates technique.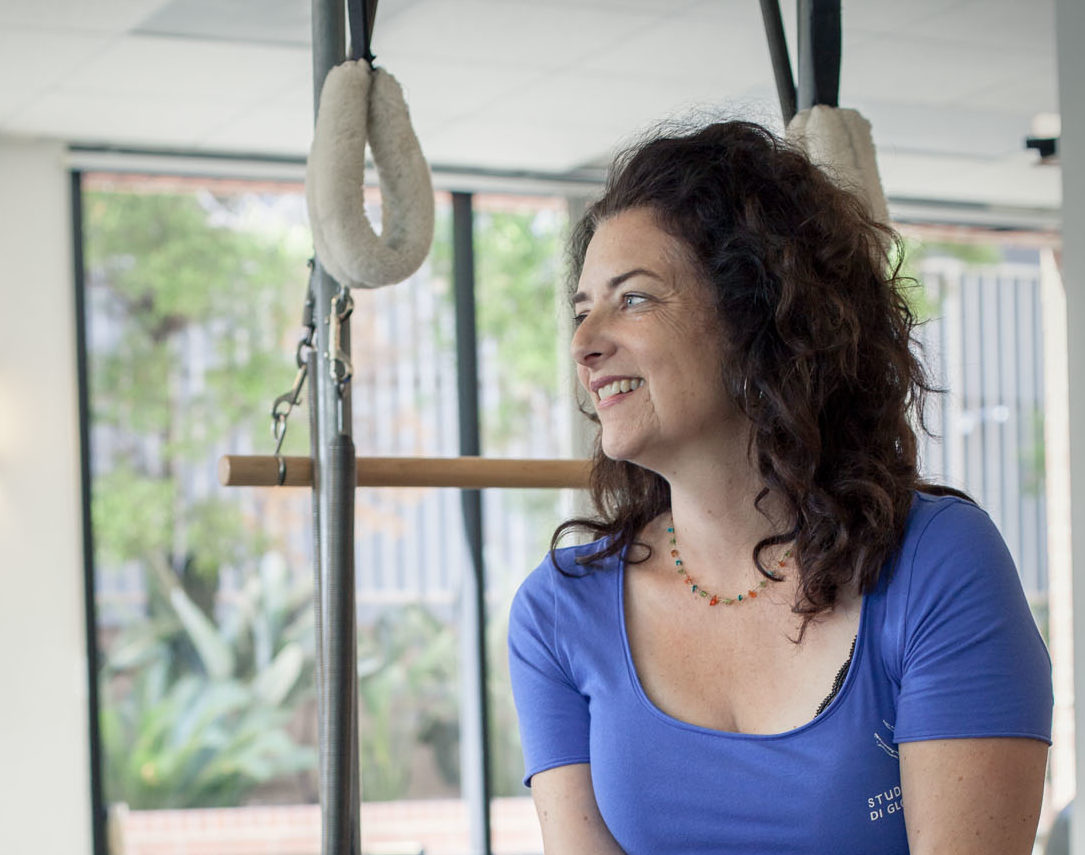 The Chairs  5/2/19 – 9/5/19
12 Meetings
Thursdays   Time TBD
Investment: $1025
Inversions  9/19/19 – 10/17/19
4 Meetings
Thursdays   Time TBD
Investment: $ 360
Extensions
3 Meetings
Thursdays   Time TBD
Investment: $ 270
The Weekday Workshops are one-of-a-kind, online programs that help you dig deep into the classical Pilates technique.
What's included?
Eight to twelve 90-minute technique sessions covering basic through advanced exercises

Videos of all the sessions for you to keep

A Facebook group of supportive teachers and additional teaching resources
How does it work?
All classes are run on the Zoom.us platform. It allows everyone to see each other (think "Hollywood Squares for Pilates") and talk to each other.

We meet virtually, over the course of eight weeks.  We'll cover five to six exercises each session. There's usually time for demonstration and for everyone to do the exercise and discussion.

If you have any questions as you work through the techniques over the week, there's an active Facebook group where I'll be happy to answer anything.
What do I need to join?
A device with internet and a built-in camera

Access to the apparatus we're covering (Yup, everyone participates)
What if I can't make a session?
All of the sessions are recorded and will be available for you to download. If you have any questions on the exercises, you can post a question or video for review to the Facebook group.
As a result of the Weekday Workshop Series you'll:
Gain a deeper understanding of the classical exercises so that you are a more effective teacher

Have a roadmap to progress your clients through even the most advanced repertoire

Understand how to deal with imbalances and injuries

See how all the exercises work within the Pilates system as a whole, so you'll never wonder what exercise to give next.
"Thank you, Karen Frischmann, for your insightful Wednesday Workshops. The 'Aha' moments that I've obtained, actively participating in the exercises AND being able to review our recordings, are invaluable for my deeper understanding of the classical work. Looking forward to the next one!"
My online learning with Karen's 90-minute workshop is something I look forward to!
The convenience of working with Karen online allows me the opportunity to take continuing education without the added expense of travel and downtime in my studio.
Karen's ability to give detailed attention to all of the online participants make the workshop a truly educational experience. There is movement, discussion and problem-solving.
A combination of my consistent practice and Karen's knowledge from the workshop has taken my pilates to a deeper level as a student and teacher.
I'm already signed up for the next session!